Summer is all about fun. For some, it means swimming and road trips, but for those who live the kinky life like us and the good people at Cartel De Amore, we have sexier activities in mind. Though that doesn't mean we can't mix the two! (Sex on the beach, anyone?)
Cartel De Amore is a California-based sex toy distributor. It's one of the largest sex toy shops, boasting an index of more than 50,000 sex toys on their website. They even operate 24/7, with dedicated sex experts ready to assist you in whatever toy you're in the mood for that night.
Shop Catalog
They have a vastly diverse inventory of sex toys that range from the typical vibrators and masturbators to complicated sex machines and intricate BDSM sex kits. If you've fantasized about it, they're probably ready to ship it to you within the week.
What's great about Cartel De Amore is that they value both quantity and quality. Each product they add into their catalog is carefully tested for its reliability so you can be sure that you can go long into your steamy summer nights (or, if your stamina permits, long into the summer day as well). Among the brands in the shop are Lovehoney, Kama Sutra, Empire Laboratories, Cal Exotics, and Rocks Off. This is great news for both beginners and those looking to try something new, since you can find toys and accessories that already have a following and can figure out from reviews which you'd like more.
They also offer adult books and sex education resources on their website. You can get erotica, sex advice, and even kinky board games and gag gifts. This shows how deeply rooted Cartel De Amore's philosophy is in the basic principle of sex: that it's supposed to be fun! These kinds of wares aren't often included in most sex toy shops, making the website a one-stop-shop for all your sex needs, whatever that may be.
Detailed Product Pages
Cartel de Amore's website is pretty straight-forward. It's user-friendly and easy to use. Unlike usual e-commerce pages that plug in their wares lazily in a grid, they see to it that their products are given a lot of love so that even the most discerning customer will find everything they could possibly have questions about on the product page. They also have the nice touch of stating how many items are in stock and ready to be shipped, meaning they keep their inventory regularly updated.
They take photos of their products from different angles and feature important details about them. Some even have shots that have the products disassembled to show where batteries go in. The photos are also uniform and clean, so the catalog doesn't look cluttered. This is impressive for a shop that carries this many products.
The reviews section is also amazingly helpful and easy to read through.
Reputable and Trust-worthy Customer Service
They've got a highly-informative FAQs section that even includes a crash course in sex toy care and how to determine what lube to use, but Cartel De Amore's most notable guest service is their in-house sex experts (Sound familiar?). Their staff is available 24/7, but a queue is inevitable. Especially when we've all been stuck at home itching to get some lovin' in our oven this summer!
If you've got a particular question about a product that you're not sure about, then you can easily send them a contact form and their staff will assist you as soon as possible.  They'll be sure to help you figure out what you need even if you might not know what that is yet. It's no shame to get help, especially when it comes to pleasure. Say it with me now: it's better to come together than not at all!
Discreet Billing and Shipping Options
Cartel De Amore has secure payment portals and banking through JP Morgan Chase. They accept all major credit cards and even Paypal. Your statements will simply reflect a discreet "Potent Supplements LLC", Cartel De Amore's subsidiary organization that sells dietary supplements.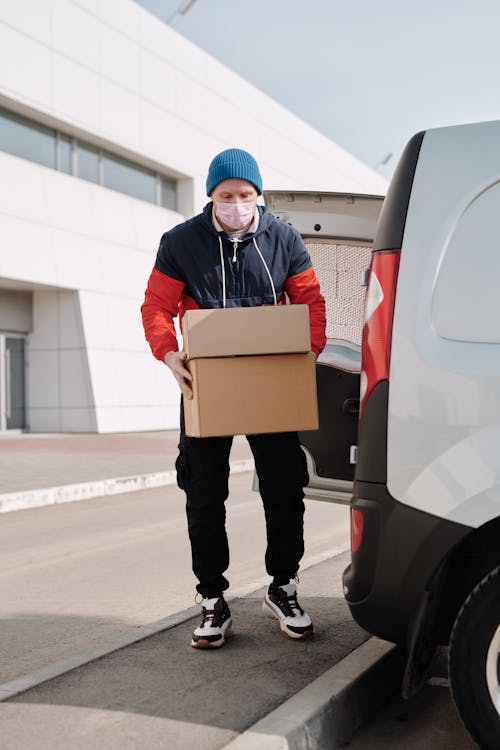 Photo courtesy of Norma Mortenson via Pexels
They ship to the USA, Canada, and internationally. For customers in the USA, they offer free shipping on orders above $39. Once you've placed your order, you can opt for same-day or overnight shipping (Yes, even during these stay-at-home times!). They value privacy above all else, so your package will arrive with no advertising outside of the box. They also made sure that the return address is from a private residence in Seattle, WA that's completely unrelated to their shop. The 'D' in Cartel De Amore is for discreet!
Highly-Recommended Product
Our top pick for your kinky water adventures is the Lavani Vibrator from Kama Sutra. It's 100% waterproof and whisper-quiet motors that still offer powerful vibrations.
Photo courtesy of Cartel De Amore
It features 3 separate sensations that work together, including a clit stimulator, so you can take your self-pleasure to the plane of nirvana. It's bendable, made of silicone, and can last up to 90 minutes on a full battery.
Realizing that your staycation checklist absolutely needs a thing or two from Cartel De Amore? Head to their website now!
Check out Cartel De Amore Now to Get All Your Sex Toy Needs!
Cover photo courtesy of Alex Perez via Unsplash