Sexpert's very own M.Christian will be spreading the joy of writing erotica with his special online class for AsYouLikeIt, a women-owned adult pleasure shop based in Eugene, Oregon. Get the basics of translating passionate fantasies into beautifully raw erotica by signing up now!
Who is M. Christian?
M.Christian is a renowned and respected author, editor, and publisher. Respected equally for his staggering imagination as well as his chameleonic ability to write convincingly for any and all interests and orientations, his short fiction has graced the pages of anthologies such as Best American Erotica, Best Gay Erotica, Best Lesbian Erotica, and many other publications.
Photo courtesy of M.Christian
His fiction has been collected into books such as the Lambda Award finalist Dirty Words, and others such as Speaking Parts, Filthy Boys, BodyWork, Bachelor Machine, Skin Effect, and the recently released Hard Drive: The Best Sci-Fi Erotica Of M.Christian. As a novelist, M.Christian has further demonstrated his versatility with titles like Running Dry, The Very Bloody Marys, Brushes, Painted Doll, and the rather controversial gay horror/thrillers Finger's Breadth and Me2.
And he will be the guiding light for both budding writers and successful professionals in Sex Sells, a two-part online class where he shares every bit of wisdom and technique he's gained in his almost 30 years of experience as a prolific and prominent contemporary erotica writer.
Sex Sells, Part 1: Getting Started As An Erotic Writer
In this special online version of his popular writing class, M.Christian will playfully and enthusiastically get into everything you ever wanted to know about turning your imagination into actual stories and books, which could very well pave your way into someday actually getting paid to write erotica!
Here you'll learn the essential basics, such as finding inspiration, what can make (or break) an erotic story, forging interesting characters, the ups and downs of plot, making sex scenes that sizzle, great exercises to juice up your erotic imagination, how to stay motivated, dealing with your inner critic, as well as all kinds of tips and tricks to managing your emotional well-being as a writer.
Sex Sells, Part 2: How to Sell Your Erotic Writing
The good news is that now, more than ever, the market for erotic books and stories is booming. The bad, though, is that getting from passionate amateur to successful professional can be an extremely rough one — that is if you aren't well-prepared for the harsh realities of the erotica writing biz.
In this class, you'll learn all about how and where to submit your books and stories, pay rates, royalties and rights, social media and PR, the pros and cons of self-publishing, the care and feeding of editors and publishers, how to write for a wide variety of erotic genres, the importance of stretching yourself as a writer, plus how to deal with the inevitable emotional kicks-to-the-ego that can come from sending your work out into the world.
Where do I sign up for Sex Sells?
The introductory class, Sex Sells, Part 1: Getting Started As An Erotic Writer will be held on Sunday, June 14, 2020, from 1:00 PM – 2:00 PM PDT. Tickets can be purchased through Eventbrite.
The advanced class, Sex Sells, Part 2: How to Sell Your Erotic Writing follows on Sunday, June 28, 2020, from 3:00 PM – 5:00 PM PDT. Tickets can be purchased through Eventbrite. It is highly recommended to take the introductory segment prior to this advanced class as important writing basics will no longer be covered.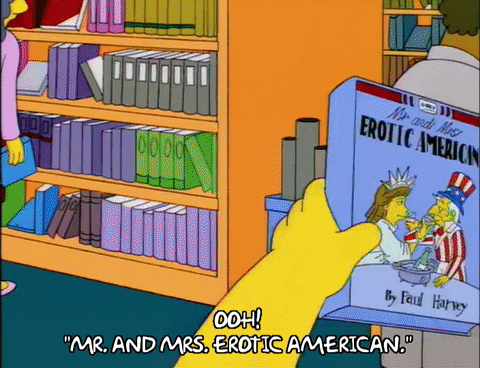 If you're looking to pick up a new sexy skill or just looking to try something new while we're all at home, give these classes a whirl and discover the fun and fulfilling world of erotica writing!
View Event on FB – https://www.facebook.com/events/3868248766549671/
Find MChristian on social media:
Twitter: @MChristianzobop
Instagram: mchristianzobop
Facebook: https://www.facebook.com/mdot.christian
https://www.facebook.com/zobopmchristian